Petro-Pass Washes in Saskatoon, SK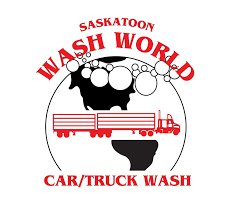 Rainbow Petroleum Distributors Ltd. also offers Petro-Pass washes for cars and trucks in Saskatoon. This service is provided in collaboration with Saskatoon Wash World Inc. The Petro-Pass card is accepted at the Automatic Wash, wand wash Car Wash, and the Truck and Trailer self-wash facility.
If you have a dirty vehicle, bring it to Saskatoon Wash World Inc. You will be greeted by friendly staff and a clean environment.
Truck Wash
TRUCKWASH - 3058 FAITHFULL AVE
Saskatoon Wash World has large and bright bays, and can fit just about any size of truck or equipment. We have 22 truck bays to serve you better.
Car Wash
CARWASH - 2910 FAITHFULL AVE
We also have wash bays to shine up your car! Our car wash hours of operation are Monday through Saturday 7am-10pm, and Sunday from 8am-10pm. Our wand wash is coin or timer operated. Our automatic wash accepts Visa, Petro-Pass, or purchase a ticket with cash.
Contact us if you would like to set up a company account.
Wash & Go Cards
These cards are available to both commercial customers and individuals. These cards don't expire and are reloadable in any denomination. These cards are available for both the automatic and wand wash facility.
Car & Truck Wash
Our facility also includes a 12 bay wand wash for passenger vehicles, as well as two automatic car wash bays. A Large Truck and Trailer wash is also available and is located 1 km north at 3058 Faithful Avenue.
Petro-Pass is accepted at all locations. These facilities are available to both commercial and individual customers. If you would like to set up a commercial wash account please contact us.