Lubricants & Services in Saskatoon, SK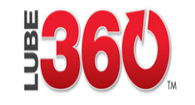 Technical Experts at Work for You
With LUBE360™, you get the technical knowledge and experience of Petro-Canada Lubricants experts working for you.
Diesel & Gas
Rainbow Petroleum Ditributors Ltd provides commercial diesel and gas sales in Saskatoon.
We offer ultra-low sulphur diesel fuel specially designed for use in all diesel engines. The reduction in sulphur in our diesel fuel helps to:
prevent deposits so your engine delivers optimum performance
maintain your engine's fuel injectors
provide longer life for your diesel engine
Petro-Canada™ has supplied Canadians with high-quality fuels that meet their driving needs for many years. Our quality fuels meet or exceed all Canadian standards. During winter months, we specially formulate WinterGas™ in all our gasolines grades, including to give you extra protection in colder weather at no extra cost.
At Petro-Pass™ we want to make sure all your fueling needs are covered. Fill up with Bulk DEF at the pump or purchase packaged DEF in our convenience store. At Petro-Pass, we're committed to making your life easier on the road.
Lubricants
Petro-Canada Lubricants produces over 350 advanced lubricants, specialty fluids and greases. Our products perform better and last longer because they start with 99.9% pure base oils.

We leverage the exceptional characteristics of our base oils along with 30+ years of research, development and formulating expertise. Then we add a unique combination of additives to create lubricants with advanced performance – leading to:
Reduced equipment downtime
Cost savings through lower maintenance costs
Increased productivity
Petro Pass – Largest National Network
We're Canada's largest cardlock network; with over 270 Petro-Pass locations we're here to serve you and your business. Want to fuel up at Petro-Pass? You need SuperPass™ — the one-card solution that gives you access to Canada's largest diesel and gasoline network: Over 1,500 retail stations, 270 Petro-Pass cardlock locations, and 1,300 U.S. truck stops.
Pull in. Fuel up. Relax. We offer clean showers and washrooms, hot food, cold drinks, and a place to take a break with friendly service.